Ground Chicken, Cashew and Seaweed Snack Wraps
Amazing ground chicken and cashew nut appetizer that you just can't stop eating. Wrapped with crispy Annie Chun's Seaweed Snacks, every bite is tantalizing to the taste buds!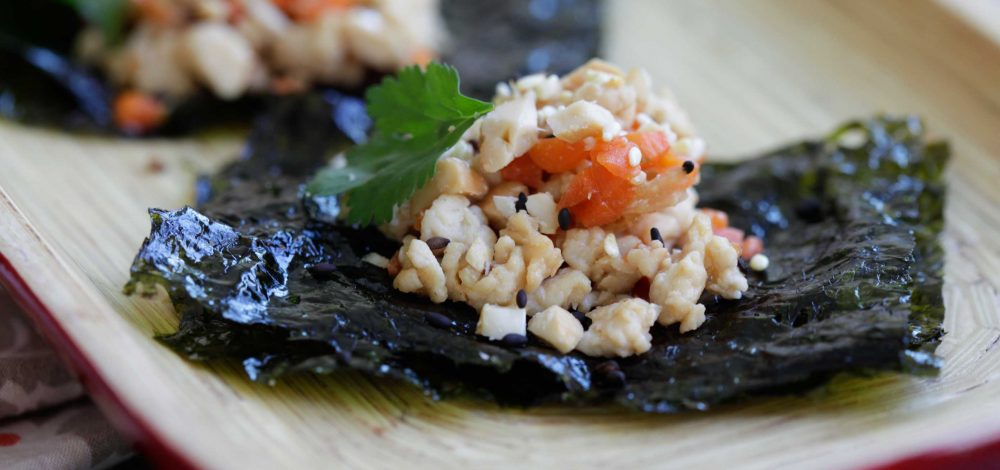 Recipe Serves
2
Minutes Prep
10
Minutes Cook
5
Total Minutes
15
Difficulty: easy
Ingredients
1 tablespoon oil

2 cloves garlic, minced

8 oz. ground chicken

1/2 cup diced carrot

2 tablespoons cashew nuts, coarsely chopped

White and black sesame, for garnishing

1/4 cup chopped cilantro
Method
Heat up the oil in a skillet. Add the minced garlic and sauté until light brown. Add the ground chicken, diced carrot, cashew nuts and Annie Chun's Teriyaki Sauce. Stir fry until the chicken is cooked. Transfer to a serving platter.
To serve, scoop a teaspoon of the ground chicken onto two sheets of Annie Chun's Seaweed Snacks. Top with the sesame, cilantro and serve immediately.