Halloumi Seaweed Snacks with Cucumber Mango Salsa
Here's a vibrant summery snack to brighten your day! Sweet and tangy cucumber mango salsa paired with savory and chewy halloumi cheese makes for a magical combination.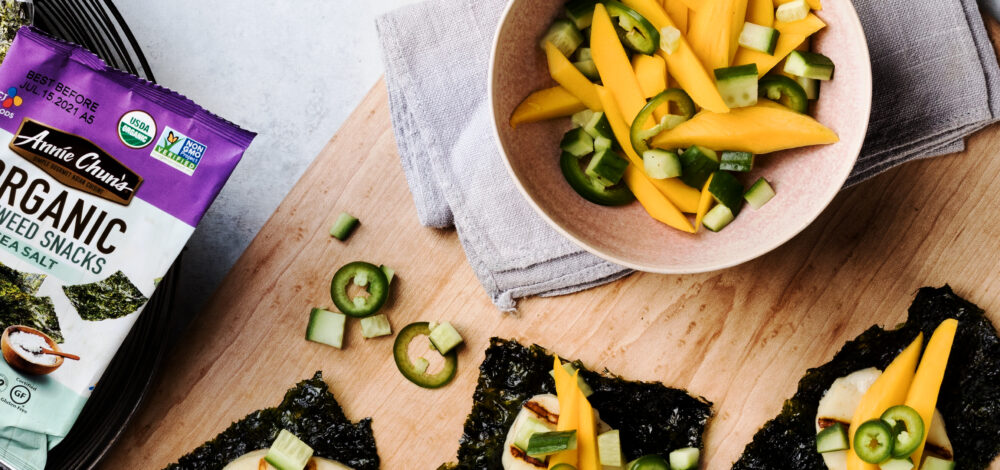 Recipe Serves
3
Minutes Prep
20
Minutes Cook
8
Total Minutes
28
Difficulty: easy
Method
Slice the halloumi cheese into ½-inch thick slices
To make the cucumber mango salsa, place the cucumber, mango, jalapeno, lime juice, and pinch of salt in a bowl. Toss to combine and set aside until ready to use.
Place halloumi slices on a plate in a single layer and drizzle with a light coating of olive oil. Season with pepper and salt.
Heat a grill pan over medium-high heat. Add the cheese to the pan in a single layer and grill in batches if needed. Cook until golden brown on both sides, about 2-3 minutes per side.
To assemble, place a slice of grilled halloumi cheese on a sheet of sea salt seaweed snack. Top with cucumber mango salsa and serve.