Air Fryer Teriyaki Corn Ribs
We tried the viral Air Fryer Corn Ribs with our teriyaki sauce and it turned out amazing. Try it out!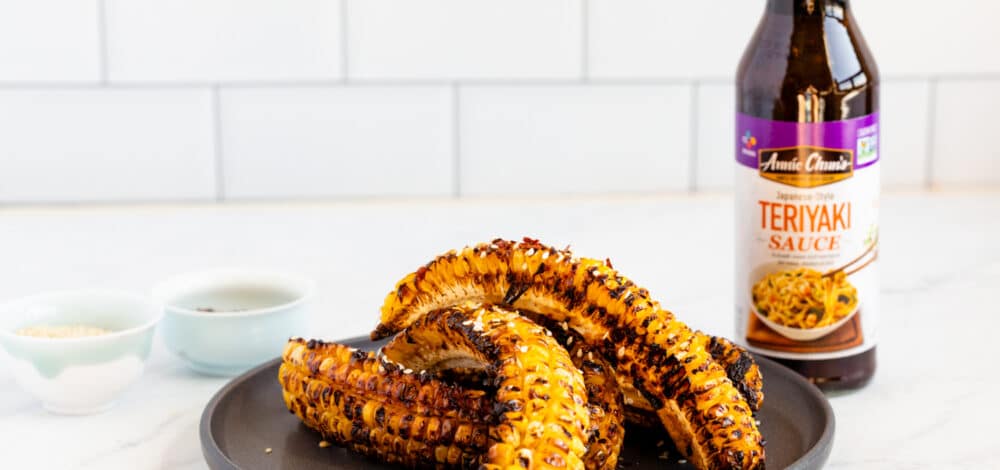 Recipe Serves
4
Minutes Prep
5
Minutes Cook
15
Total Minutes
20
Difficulty: easy
Ingredients
3 ears corn on the cob
½ cup Annie Chun's Teriyaki Sauce
Method
Stand the corn cobs up vertically on a cutting board. Carefully slice the corn in half through the core the long way with a sharp knife. Then cut the two halves into quarters.
Brush the corn ribs generously with teriyaki sauce.
Lay the corn in a single layer in an air fryer basket with little space between. If necessary, work in two batches.
Air fry the corn 375ºF for 7 minutes, the brush with more sauce and flip the corn. Air fry for another 6 minutes. Serve hot with more teriyaki sauce on the side.