Peanut Butter and Seaweed Cucumber Snacks
Top your cucumber slices with peanut butter and crumbled seaweed for a delicious crunchy snack packed with flavor!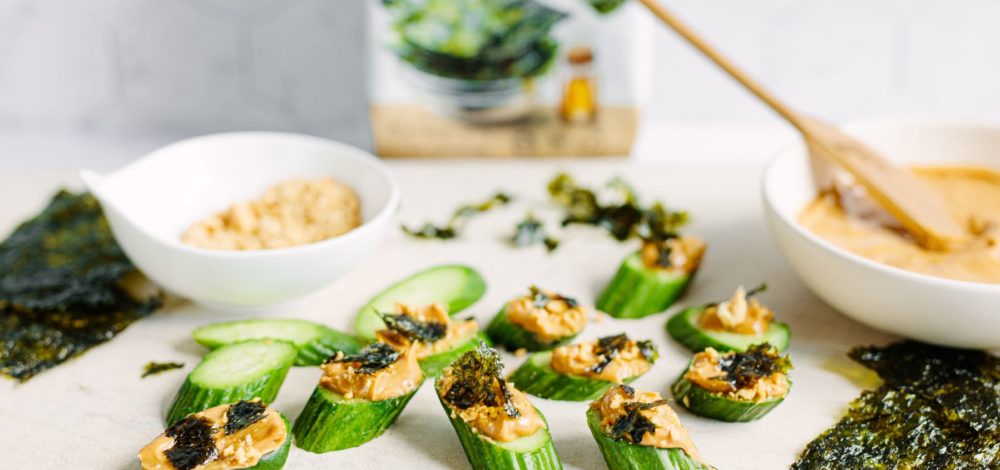 Recipe Serves
4
Minutes Prep
10
Minutes Cook
0
Total Minutes
10
Difficulty: easy
Method
Spread about ½ teaspoon of the peanut butter on each slice of cucumber. Sprinkle some chopped peanuts over each slice.
Tear or cut the Seaweed Snacks into small pieces and sprinkle over each serving.
Recipe courtesy of Familystyle Food