Teriyaki Roasted Butternut Squash & Brussels Sprouts
Medley of butternut squash and Brussels sprouts tossed in a mix of teriyaki sauce, garlic, and herbs.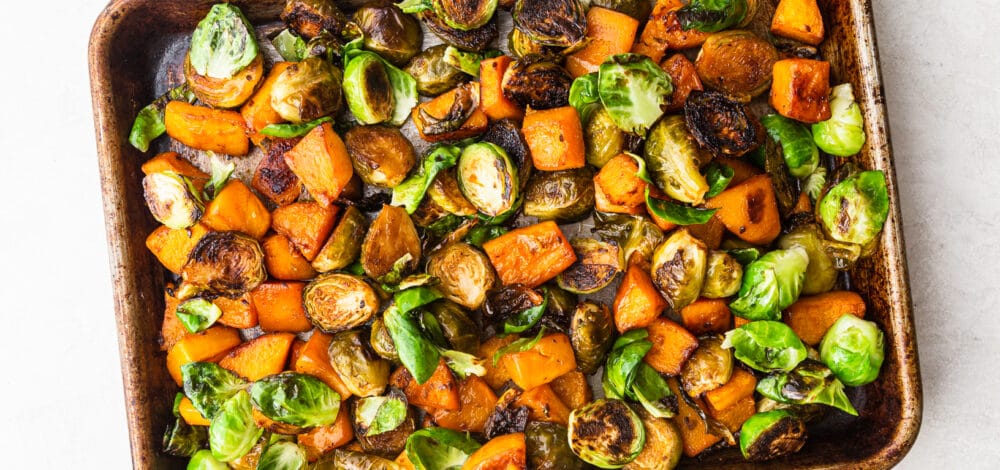 Recipe Serves
2
Minutes Prep
15
Minutes Cook
30
Total Minutes
45
Difficulty: easy
Ingredients
1 butternut squash, peeled and cut into 1-2 inch pieces
2 pounds Brussels sprouts, trimmed and cut into halves
4 tablespoons olive oil
½ cup Annie Chun's Japanese-Style Teriyaki Sauce
1 tablespoon garlic powder
Kosher salt
½ cup pecans
Parsley
Method
Preheat oven to 400ºF.
In a large bowl add butternut squash, Brussels sprouts, olive oil, teriyaki sauce, garlic powder, and salt. Toss until all the vegetables are well coated in the marinade.
Roast in the preheated oven for about 30 minutes until all vegetables look golden brown and butternut squash is fork tender.
Add onto a serving platter and sprinkle with pecans. Serve immediately.