Mushroom and Bok Choy Potstickers Soup
Hearty and invigorating dumpling soup with all the trimmings: vegetables, glass noodles and mushrooms. A wonderful soup to complete every meal.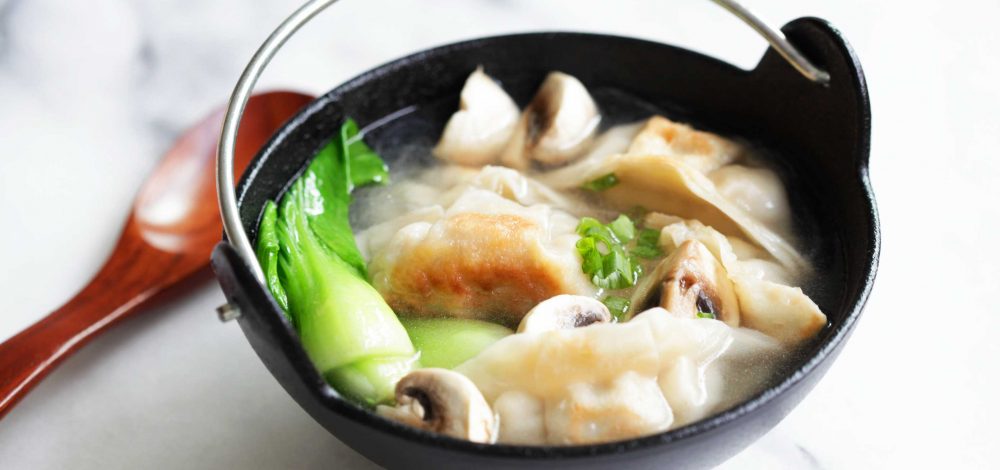 Recipe Serves
2
Minutes Prep
15
Minutes Cook
5
Total Minutes
20
Difficulty: easy
Ingredients
2 oz. Bok Choy

1 oz. glass noodles

1 teaspoon oil

2 cans (14.5 oz.) chicken broth

2 oz. white mushrooms, quartered

1 teaspoon sesame oil

1/4 teaspoon salt

1 tablespoon chopped scallions
Method
Slice the Bok Choy into bite-sized pieces. Soak the glass noodles with warm water until soft, drain and set aside. Follow heating directions on package to pan-fry the Annie Chun's Potstickers until crispy, set aside.
Heat up the chicken broth in a medium-sized pot. Bring it to boil. Add the Bok Choy, glass noodles, Potstickers and mushrooms. Cook for 1 minute, season the soup with sesame oil. Add the scallions into the soup and serve immediately.