Mediterranean Pasta Salad
Pasta Salad – a perfect summer recipe!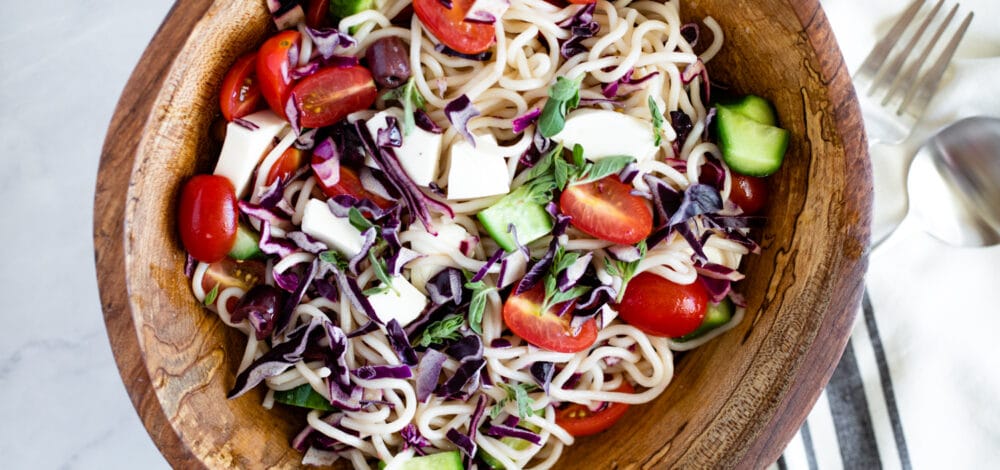 Recipe Serves
4
Minutes Prep
10
Minutes Cook
2
Total Minutes
12
Difficulty: easy
Ingredients
1 12-ounce package Annie Chun's Hokkien Noodles
½ pint cherry tomatoes, halved
1 medium or 2 small cucumbers, diced
¼ cup pitted olives, roughly chopped
½ cup diced fresh mozzarella cheese
½ cup shredded red cabbage
1 tablespoons red wine vinegar
2 tablespoons olive oil
½ teaspoon salt, to taste
Fresh black pepper, to taste
Fresh oregano leaves
Method
Bring a saucepan of salted water to a simmer. Add the noodles and let them come apart naturally (don't mix) for about 2 minutes. Drain the noodles and let cool.
In a serving bowl, combine the tomatoes, cucumbers, olives, cheese, cabbage, vinegar, olive oil, salt and pepper. Add the noodles and toss gently to coat. Garnish with fresh oregano.