Asian Crab Rangoon Dip with Seaweed Crisps
Rich and addictive Asian-style crab and cream cheese dip served with Annie Chun's Seaweed Crisps. An absolute crowd pleaser!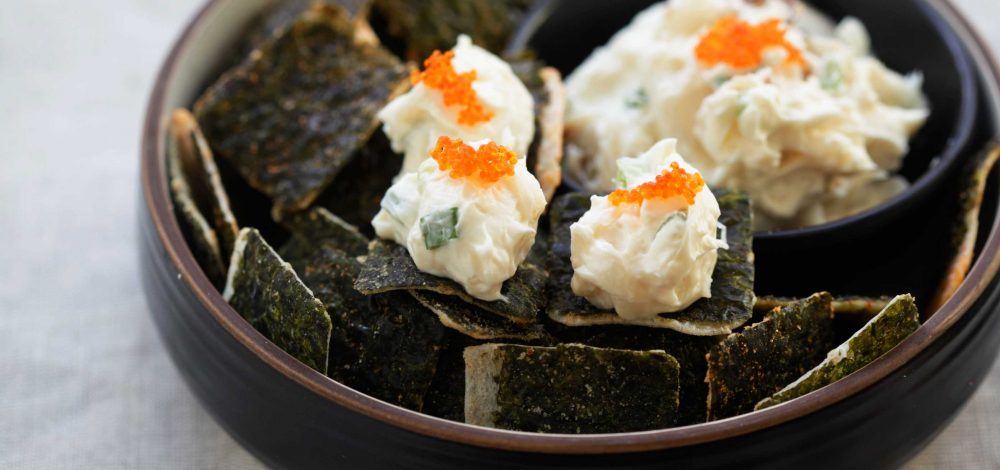 Recipe Serves
4
Minutes Prep
5
Minutes Cook
10
Total Minutes
15
Difficulty: easy
Ingredients
8 oz. cream cheese, room temperature

2 tablespoons honey

1/8 teaspoon salt

1 tablespoon lemon juice

2 oz. crab meat

1 tablespoon chopped scallions

Japanese tobiko, optional
Method
Combine the cream cheese, honey, salt and lemon juice together. Whisk continuously to blend well. Add the crab meat and scallions, stir to mix with the cream cheese mixture.
Transfer the dip to a dipping bowl. To serve, use Annie Chun's Seaweed Crisps to scoop up the cream cheese mixture, garnish with tobiko (if using).